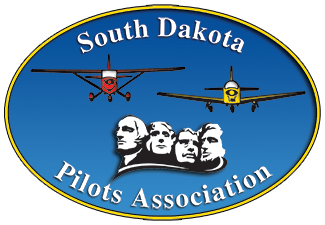 What's New
Friday, October 29th, 2021
Join page: Added three Lifetime Members.

GA Promotion page: Added 12 items to the section on Letters, Alerts, Calls, Meetings, etc.

Scholarships page: Added new scholarship information for the Becker-Hansen Memorial Scholarship and the SDPA Aviation Maintenance Technology Scholarship.

SD Aviation Art Contest page: Added information about the 2022 SD Aviation Art Contest.

SD Aviation Hall of Fame page: Added new contact information for President Ted Miller.

FLY SD Airports Passport page: Added new recipients for the Bronze and Silver Awards.

ACE Camp page: Added comment to winners list.

Masters page: Added two new Wright Brothers Master Pilots.