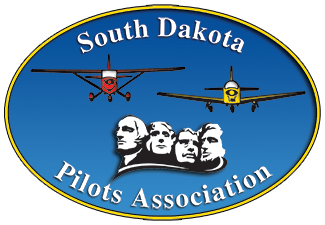 What's New
Tuesday, August 23rd, 2022
What's New at https://sdpilots.com We updated our new website on August 23. Here are the updates:

Join page: Added eight new Lifetime Members.

GA Promotion page: Added two items to the Displays & Markers section and eight items to the section on Letters, Alerts, Calls, Meetings, etc section.

Programs menu: Added new menu item titled "Values of General Aviation" with 21 "Values" shown in photos with captions.

FLY SD Airports Passport page: Added new recipient for the Silver and Gold Awards.

Meetings page: Added photos of speakers at the April 9 and June 18, 2022, meetings.

SD Best Maintained Airports page: Added winners of awards in four categories of airports and photos.

Other SD Aviation Organizations page: Updated information for the Joe Foss Squadron of the Commemorative Air Force.