SDPA Meetings
The South Dakota Pilots Association holds Meetings typically the month before the newsletter is published. SDPA Meetings are opportunities for pilots to fly to an airport away from home and participate in a discussion of aviation issues in South Dakota and activities to promote general aviation in South Dakota.
For future SDPA Meetings – check the What's New Page.
Feb 23, 2019
BOD Meeting (Conference Call)
Nov 10, 2018
Meeting (Mitchell - Dakota Flight Center)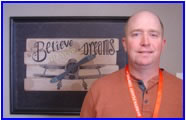 Scott Dorwart gave a talk about Dakota Flight Center and two concerns for the future – one was the looming shortage for Aviation Medical Examiners, and the other was the increasing time delay in scheduling check rides with Designated Pilot Examiners.
Sep 8, 2018
Meeting (Spearfish)
Black Hills Aero
Jun 9, 2018
Meeting (Sturgis - Sturgis Airport)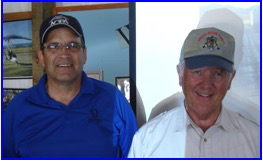 Jerry Runia (left) and Darrel Sauder (right) gave a talk on flying their Citabrias into backcountry landing strips in Utah and Colorado in September 2017.
Apr 28, 2018
Meeting (Brookings - SDSU Aviation Complex)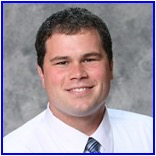 Cody Christensen spoke about the South Dakota State University Aviation program.
Feb 10, 2018
Meeting (Pierre)
CANCELED due to weather
Nov 11, 2017
Meeting (Rapid City - Westhills Village)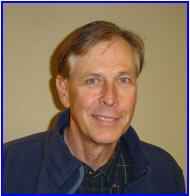 Steve Rathbun (son of Grove & Jan Rathbun) of Cottonwood Heights, UT, gave a talk about his record-breaking glider flight prior to the SDPA Meeting on Nov 11, 2017.Steve set 12 glider records on July 9, 2016, when he launched his glider (Rolladen-Schneider OHG LS3-A) from Cedar Valley Airport -- a private dirt strip located 30 miles south of Salt Lake City International at 11:35am and landed after flying for 8 hours 18 minutes in the air at Hot Springs, SD, at 7:54pm – travelling a "free distance" of 502.4 miles with no turnpoints.
Sep 9, 2017
Meeting (Spearfish)
Black Hills Aero
Jun 10, 2017
Meeting (Aberdeen)
Hanger 9
Apr 8, 2017
Meeting (Sioux Falls - Maverick Air Center)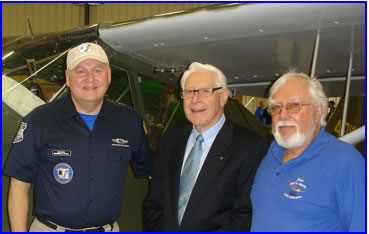 Brian Utley (center) gave a presentation about officiating at Felix Baumgartner's jump from space on October 14, 2012.Rick Tupper (left), Commander of the Joe Foss Squadron of the Commemorative Air Force, talked about the Squadron.John Barney (right) coordinated Utley's visit.