SDPA Meetings
The South Dakota Pilots Association holds Meetings typically the month before the newsletter is published. SDPA Meetings are opportunities for pilots to fly to an airport away from home and participate in a discussion of aviation issues in South Dakota and activities to promote general aviation in South Dakota.
For future SDPA Meetings – check the What's New Page.
May 7, 2011
Meeting (Gettysburg)
Dakota Sunset Museum
Feb 12, 2011
Meeting (Oacoma)
Al's Oasis
Sep 4, 2010
Meeting (Spearfish)
SD Aviation Hall of Fame (Black Hills Aero)
Jul 24, 2010
Meeting (Mitchell)
Wright Brothers Aviation / Air Venture Cup Race
Jun 5, 2010
Meeting (Sky Ranch)
Sky Ranch For Boys (SD33)
Apr 17, 2010
Meeting (Pierre)
Airport terminal conference room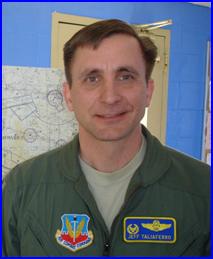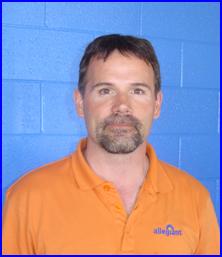 SDPA Meeting in Pierre on 4/17/2010. Colonel Jeff Taliaferro (left), Commander of Ellsworth AFB, gave a presentation of the expansion of the Powder River MOA, and Mike Isaacs (right), Pierre Airport Manager, gave a presentation on the Pierre Airport.

SDPA Meeting on 4/17/2010 in Pierre. Some of the participants in the PierreMeeting included (left to right): Top photo: Jerry Waltman, John Barney, DiannaTorson (all Brookings), Denny Lewis (Hot Springs), Dwayne LaFave (DeSmet); Bottom photo: Mike Isaacs (Pierre), Norma Kraemer (Nemo), Mary Carol & Bobbie Potts (Gettysburg).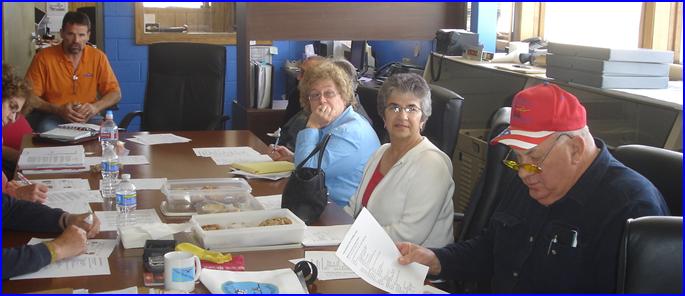 Feb 13, 2010
Meeting (Milbank)
City Administration Building / FAAS Team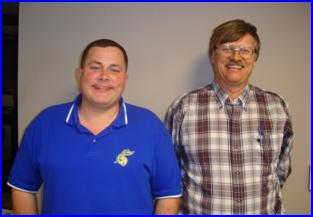 SDPA Meeting in Milbank on 2/13/2010. Dave Quale (left) Director of Maintenance, SDSU Aviation Program, and Warren Hovland (right), Chief Flight Instructor, SDSU Aviation Program, gave FAAS Team presentations.
Fly SD (held 1995 to 2009) was an opportunity for South Dakota pilots to fly across our great state and aerially view the topographical changes that occur between East River with its uncounted prairie potholes and West River with its vast expanses of open range, Badlands, and the Black Hills, as well as the striking Missouri River Valley and the main stem dams and reservoirs. Stops can be made at state of the art airports like Sioux Falls and Rapid City or at warm & friendly airports along the way.
Starting in 2010, Fly SD will be renamed the
SouthDakota Aviation Hall of Fame Fly-in
.
Sep 12, 2009
Fly SD (15th) (Spearfish)
SD Aviation Hall of Fame(Black Hills Aero)
May 31, 2009
Meeting (Ellsworth)
AFB during open house & civilian fly-in
Mar 21, 2009
Meeting (Brookings)
Lunchtime for East River Aviation Safety Symposium