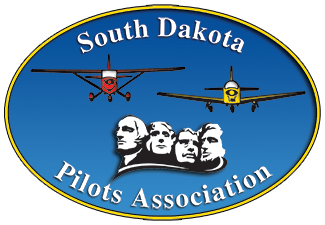 What's New
Wednesday, February 16th, 2022
Officers page: Added information about new president and vice president.

Join page: Added five new Lifetime Members.

GA Promotion page: Added one item to the Displays & Markers section and 12 items to the section on Letters, Alerts, Calls, Meetings, etc section.

Scholarships page: Added new information for the Becker-Hansen Memorial Scholarship, SDPA Aviation Maintenance Technology Scholarship, Boss Hoss Scholarship, SDPAMA (Professional Aviation Maintenance Association) Scholarship.

SD Aviation Art Contest page: Added information about the 2022 SD Aviation Art Contest and the winning artwork page.

Masters page: Added one new Wright Brothers Master Pilot.